Enrol now to this free short course for Property Managers hosted by Mike Mortlock, to learn the basics of Tax Depreciation and how this can impact your investors come tax time!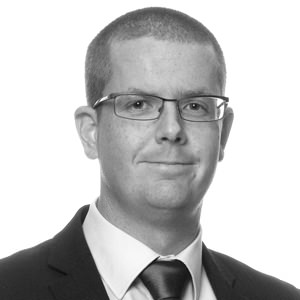 Hi, I'm Mike Mortlock, Managing Director of MCG Quantity Surveyors. Join me by enrolling in this short course based around Tax Depreciation basics for Property Managers.
About me -
I am the Managing Director at MCG Quantity Surveyors, Australia's fastest growing Quantity Surveyor firm and one of Australia's top 100 fastest growing companies (AFR Fast 100).
I've helped thousands of property investors maximise their tax depreciation deductions and the cash-flow of their investments. From residential investors to commercial site in excess of $100 million in construction value.
I'm a qualified Real Estate Agent, though let that sort of lapse some time ago, in favour of a Bachelor of Construction Management and a Masters of Property. The latter I do intend to finish once I can get a spare ruddy minute!
I'm a regular property commentator on the Australian Financial Review, Australian Property Investor, Real Estate.com, News.com.au and the like.
I'm the host of the Geared for Growth Property Investing Podcast. Australia's most poorly produced, unbiased, conversation based podcast.
I once represented Australia as an amateur Triathlete. Admittedly, I have let myself go a bit